The Company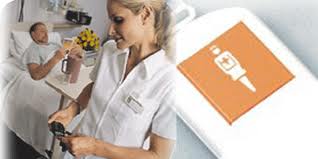 Pneumatic Tube System                  Nurce Call System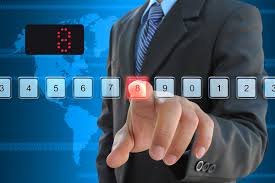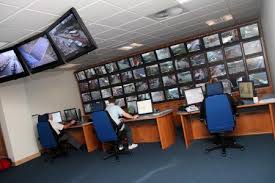 Security System                         CCTV System
A Pneumatic Tube System is a system (technical equipment) in which cylindrical containers (carriers) are propelled through a complex network of tubes by compressed air or by vacuum. They are used for transporting physical objects.
The Pneumatic Tube System is frequently labeled as old-fashioned, "because there is e-mail now". That's right, for the transportation of mail the pneumatic tube is often redundant, therefore is the internet and e-mail the media today.
But we can't use internet or e-mail for sending materials, packages, etc.! Pneumatic tube remains an outcome, which remains up-to-date. Indeed, perhaps pneumatic tube is still very important for our future.
Application
Yes, the Pneumatic Tube Systems is still being used! But where? And for what?For example in hospitals, for transporting materials like testtubes or tissuejarrs. But also for sending medicines and blood products.And even in shops or stores, for sending cash money to a secure place.In banks and financial institutions, for the purchase and removal of cash and valuable papers.In the industry, for transporting (half)products within the plant. But also for sending weighletters to the driver of a lorry, which is waiting on the weighbridge.When it comes to transporting small goods, Pneumatic Tube Systems remains a strong solution!
Some foreign names for Pneumatic Tube Systems are:
| | |
| --- | --- |
| Czechish - | Potrubní pošta |
| Dutch | Buispost / buizenpost |
| Finnish | Putkiposti |
| French | Transport pneumatique / tube pneumatique |
| German | Rohrpost / Röhrenpost |
| Italian | Posta pneumatica / trasporto pneumatico |
| Japanese | 気送管 |
| Polish | Poczta pneumatyczna |
| Portoguese | Sistema de tubos pneumáticos |
| Russian | Пневматическая почта |
| Spanish | Transporte neumático |
| Swedish | Rörpost |
| Greece | Σωληνωτό Ταχυδρομείο |
A nurse call button is a button found around a hospital bed that allows patients in health care settings to alert a nurse or other health care staff member remotely of their need for help. When the button is pressed, a signal alerts staff at the nurse's station, and usually, a nurse or nurse assistant responds to such a call. Some systems also allow the patient to speak directly to the staffer; others simply beep or buzz at the station, requiring a staffer to actually visit the patient's room to determine the patient's needs.
The call button provides the following benefits to patients:
Enables a patient who is confined to bed and has no other way of communicating with staff to alert a nurse of the need for any type of assistance

Enables a patient who is able to get out of bed, but for whom this may be hazardous, exhausting, or otherwise difficult to alert a nurse of the need for any type of assistance

Provides the patient an increased sense of security
The call button can also be used by a health care staff member already with the patient to call for another when such assistance is needed, or by visitors to call for help on behalf of the patient
Some foreign names for NURCE CALLSystems are:
| | |
| --- | --- |
| | |
| | |
| | Système d'appel infirmière |
| | Sistema di chiamata infermiera |
| | Sistema de llamada a enfermero |
| | |
| | |